I am going to Louisiana for Thanksgiving, so I will probably be eating some
WEIRD-ASS stuff.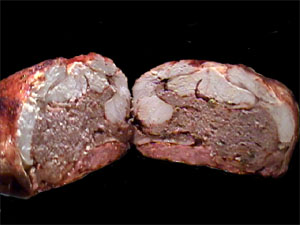 Making me the most nervous is the prospect of :
Turducken
(any meat that starts with "turd" can't be good. - click the link and look at the nutrition information on this bizarre concoction.
Deep Fried Turkey
(proof that ANYTHING can be deep fried)
Oyster Dressing (sounds slimey and stinky)


and whatever else can be conjured from over yonder...

all of which I have never heard of before I met Ed, and all of which sound absolutely vile to my native Lone Star palate.
*** proof positive that Texas is NOT a southern state.